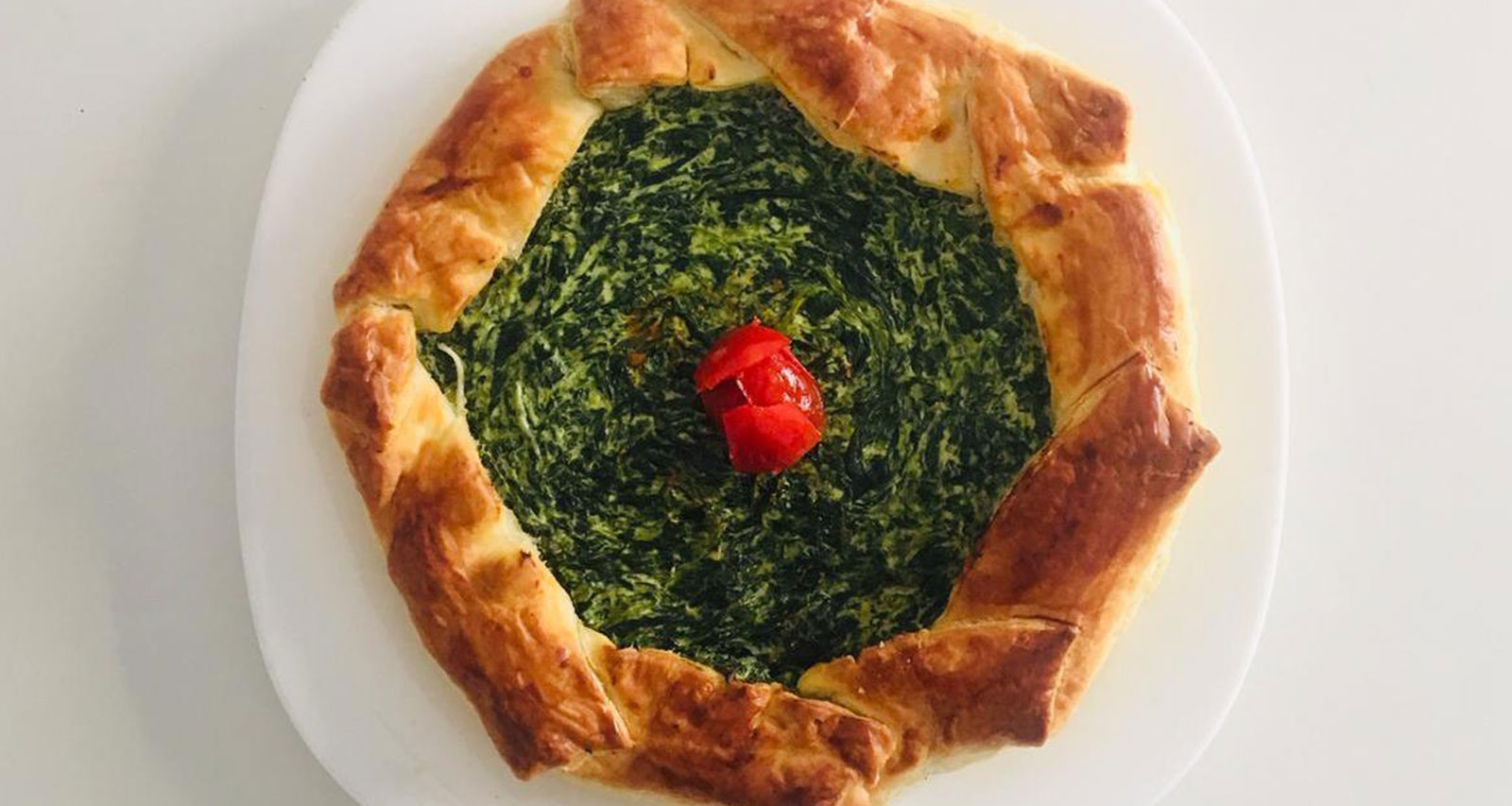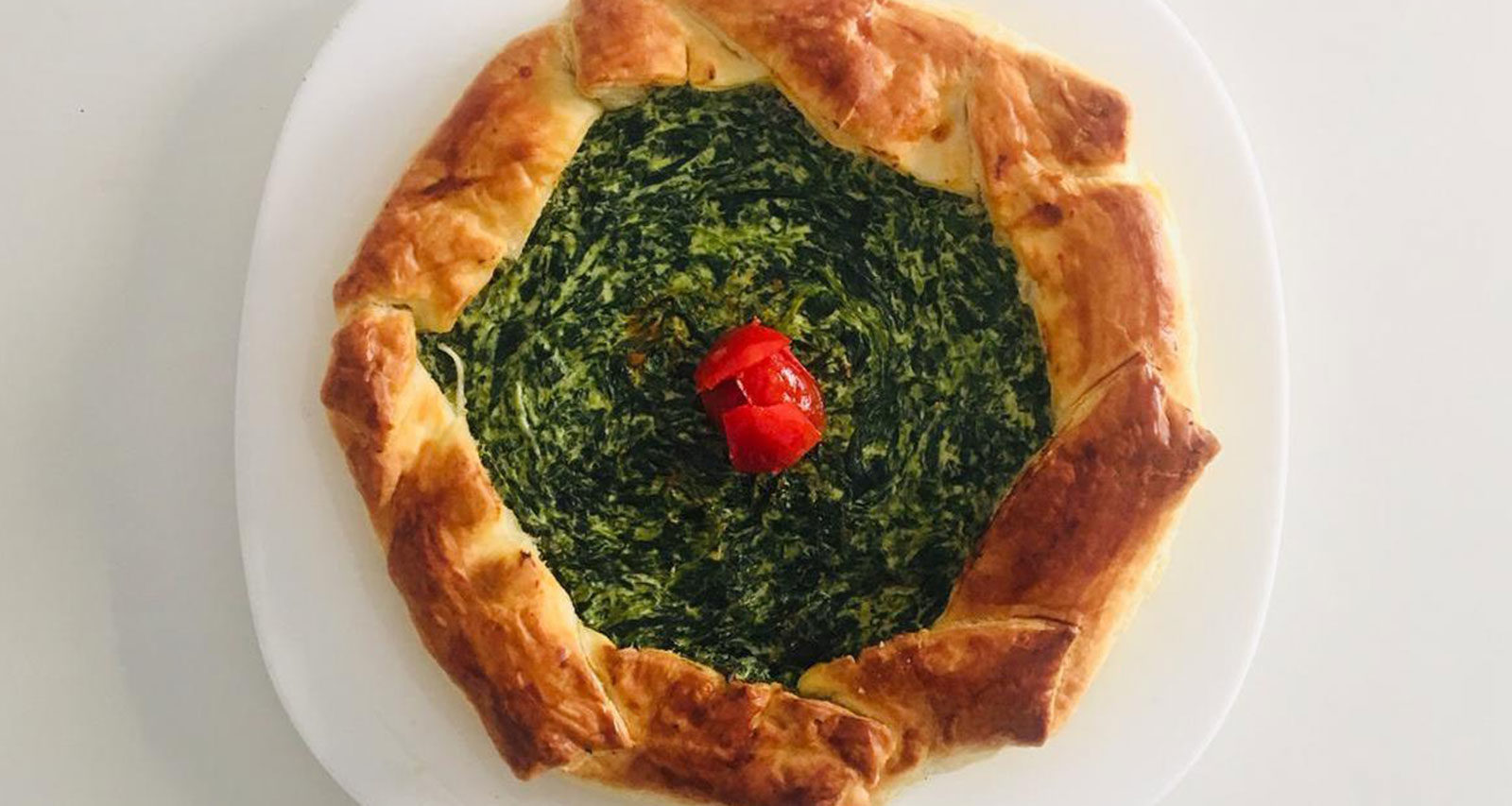 INGREDIENTS
150 g spinach
250 g ricotta
1 egg
1 savoury puff pastry tart case
parmesan to taste
oil
garlic
salt
METHOD
Cut the Piennolo cherry tomatoes in half (keep one whole cherry tomato aside to use for decoration) and toss them in a frying pan with oil, garlic and a pinch of salt.
Separately, boil the spinach, drain it and then add it to the frying pan with the cherry tomatoes until cooked.
Once you have a spinach and cherry tomato sauce, take it off the heat and pour all of it into a container.
Separately beat one egg and add the parmesan; combine this mixture with the sauce and add the ricotta.
At this point roll out the pastry on an oven tray and make holes in it with a fork; pour the filling mixture onto the pastry and spread it evenly.
Fold the excess pastry over the mixture by making small cuts to help with this.
Brush the surfaces of the folded pastry with egg (any which runs onto the plate is fine).
Cook in the oven for around 30 minutes at 200° (note: the temperature and the cooking time may vary depending on the pastry used).
Once taken out of the oven decorate with the cherry tomato previously put to one side and serve hot.